Archery shot at Blair Oaks this weekend. Natalee Derkum shot a 50. Abram Wankum moved up to Tier 1 for State and shot a 50. They both were able to "sign the line." Nice job this weekend! 🏹💛🖤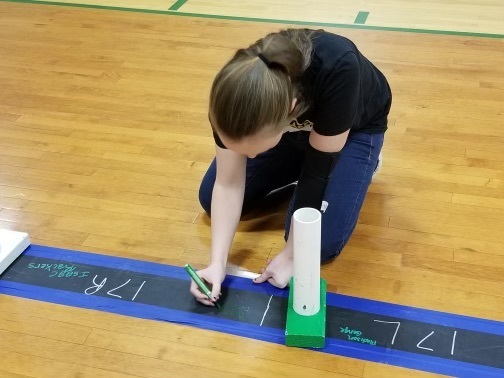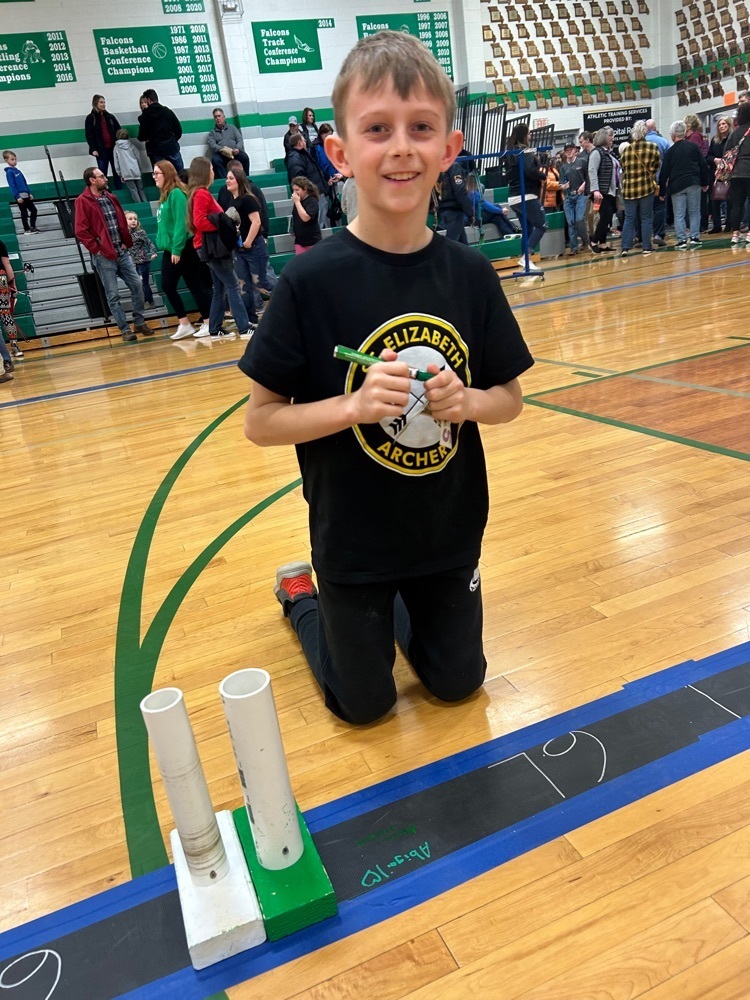 The St. Elizabeth JH Scholar Bowl placed 3rd out of the 8 teams today. Jacob Holtmeyer and Ben Engelmeyer placed 7th and 8th for top average scorers in the tournament. Congratulations on a great day!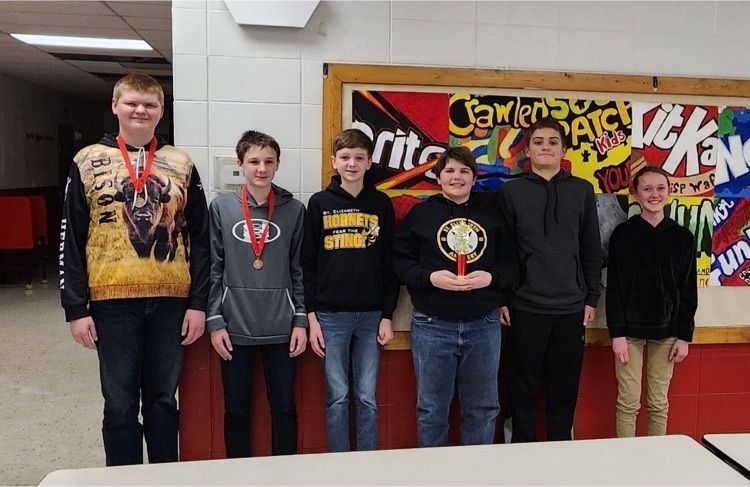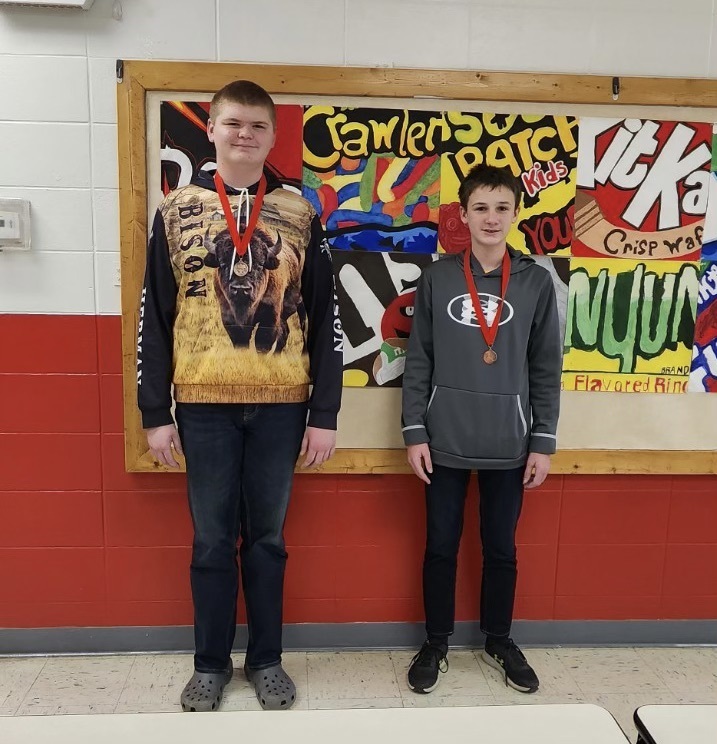 Preschool and Kindergarten celebrated the 100th day of school. The students had a great time with all of the fun activities. Now we are 100 days smarter….they are growing up so fast!!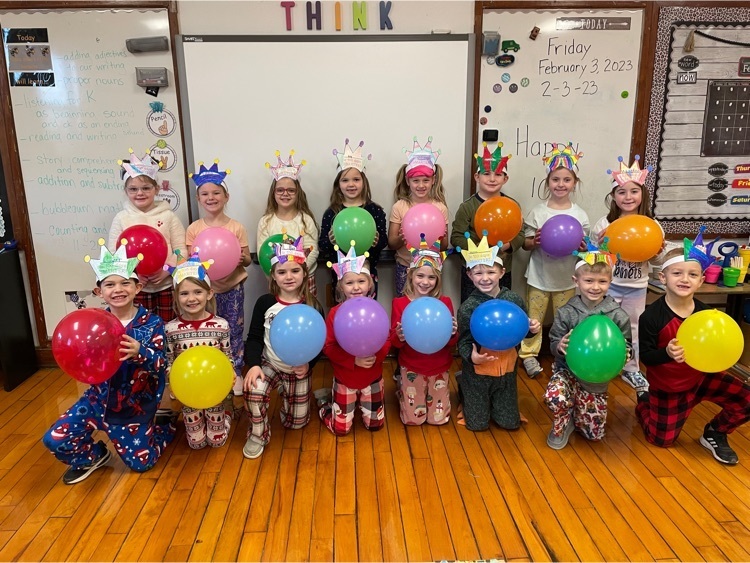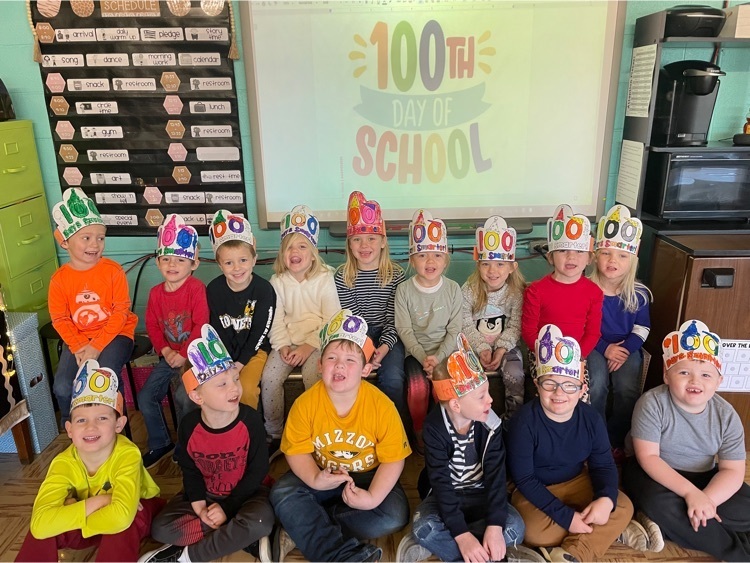 Lady Hornets just couldn't get into an offensive groove. The Kirksville Lady Tigers take the 3rd place victory, 52-38.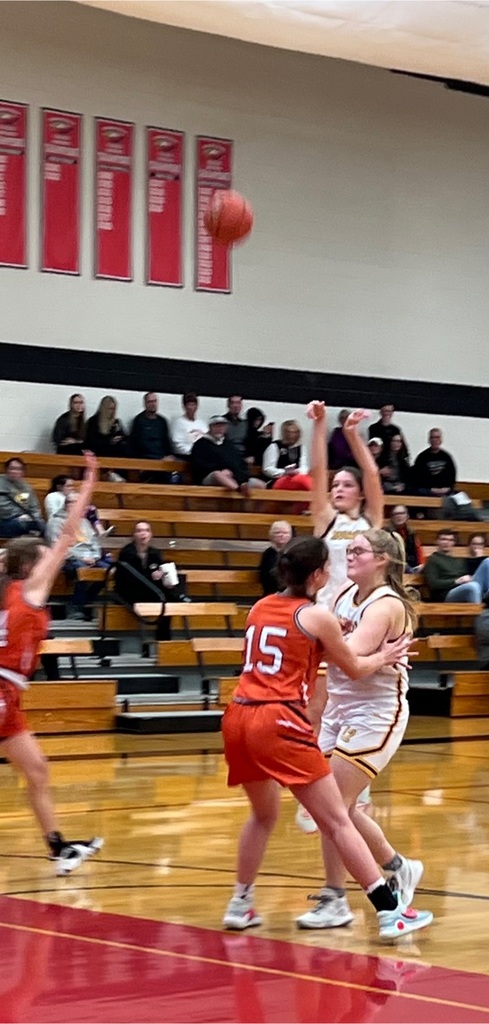 Lady Hornets are having a tough time putting the ball into the basket. At halftime, they find themselves down 19-16, to the Kirksville Lady Tigers.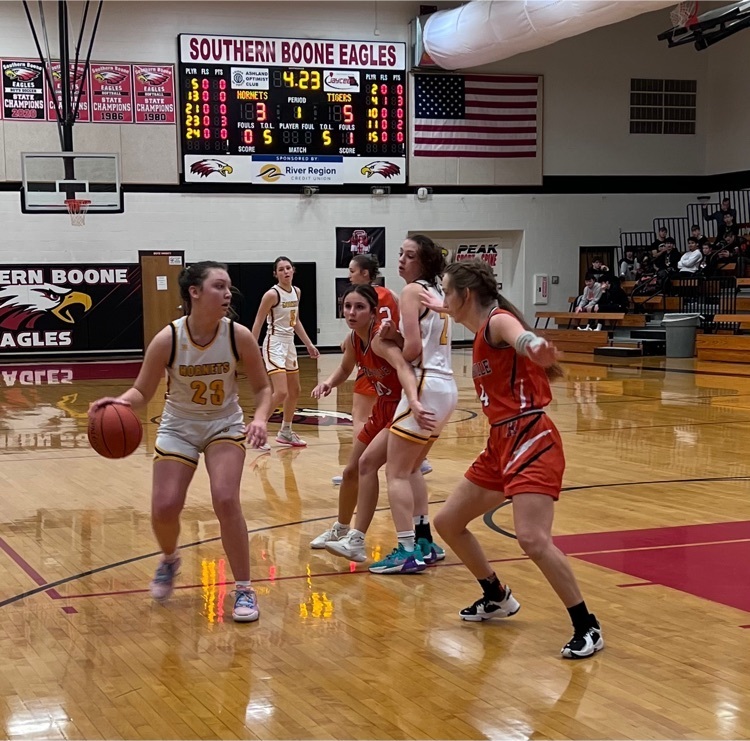 3rd place game has begun….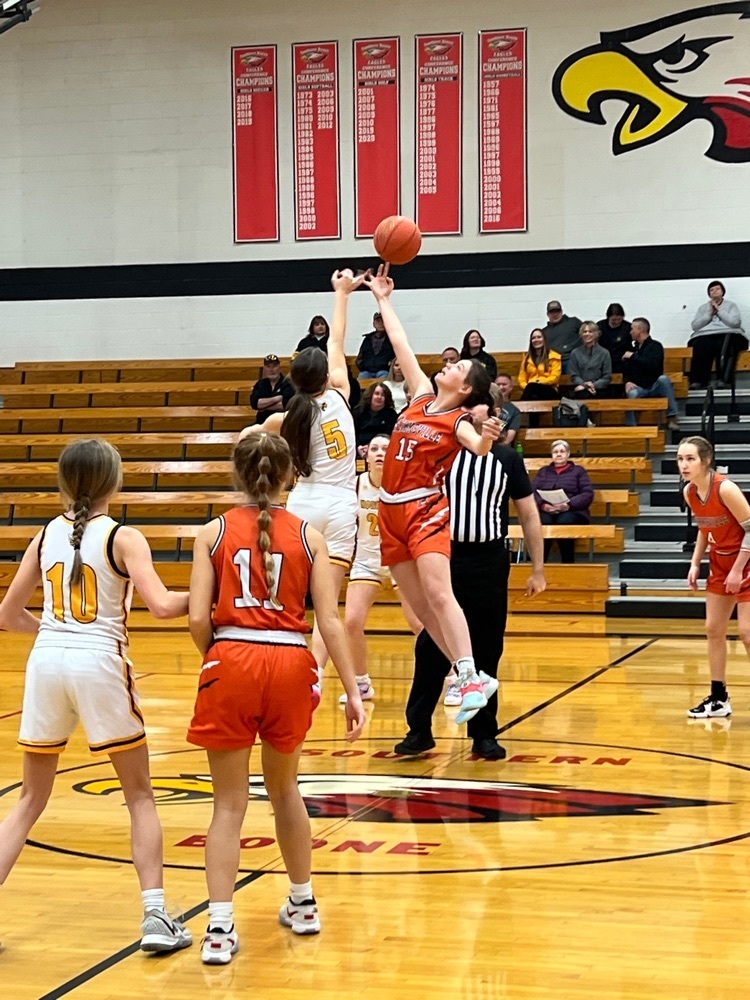 Lady Hornets warming up for the 3rd place game of the Southern Boone County tournament. They play at 11:00, taking on the Kirksville Lady Tigers. Good Luck Ladies!!

The Hornets lose the Show Me Conference matchup tonight to Fatima, 72-37. It's a busy week next week with home games on Thursday and Friday. Thursday is Senior Night for both boys and girls.

The Comets are tough. We go to the locker room trailing 45-15.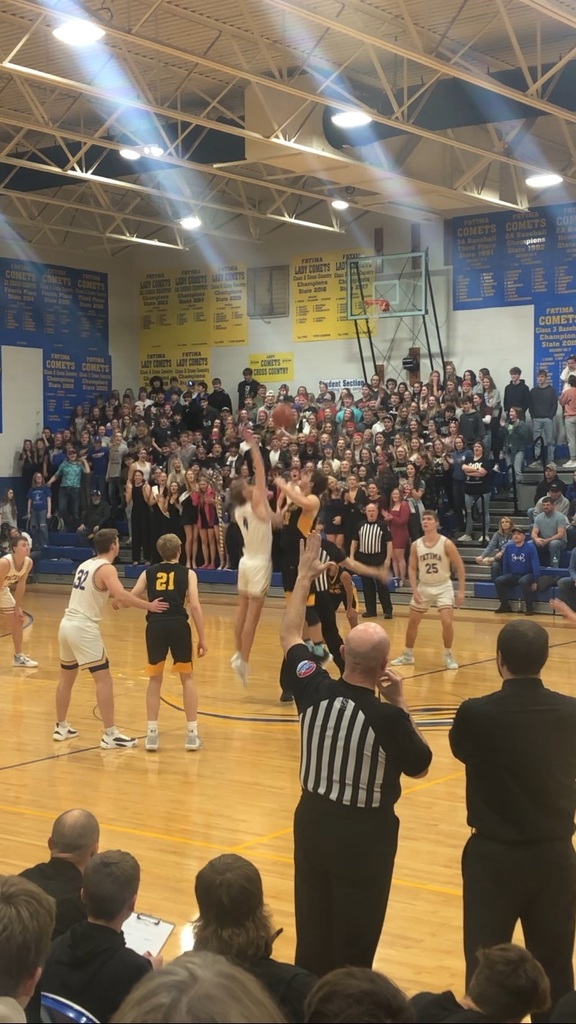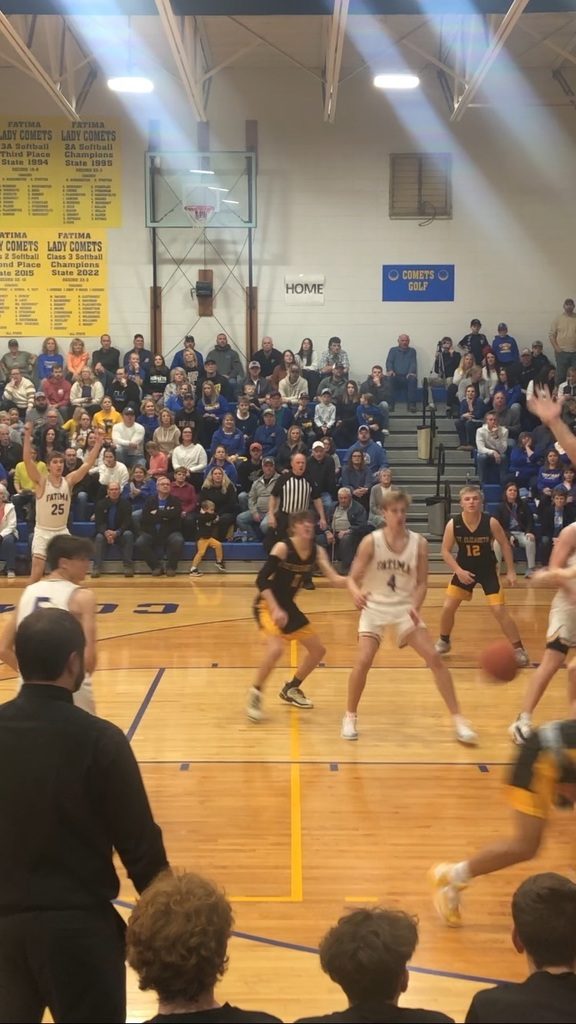 The JV Hornets fall short tonight by a final score of 72-44.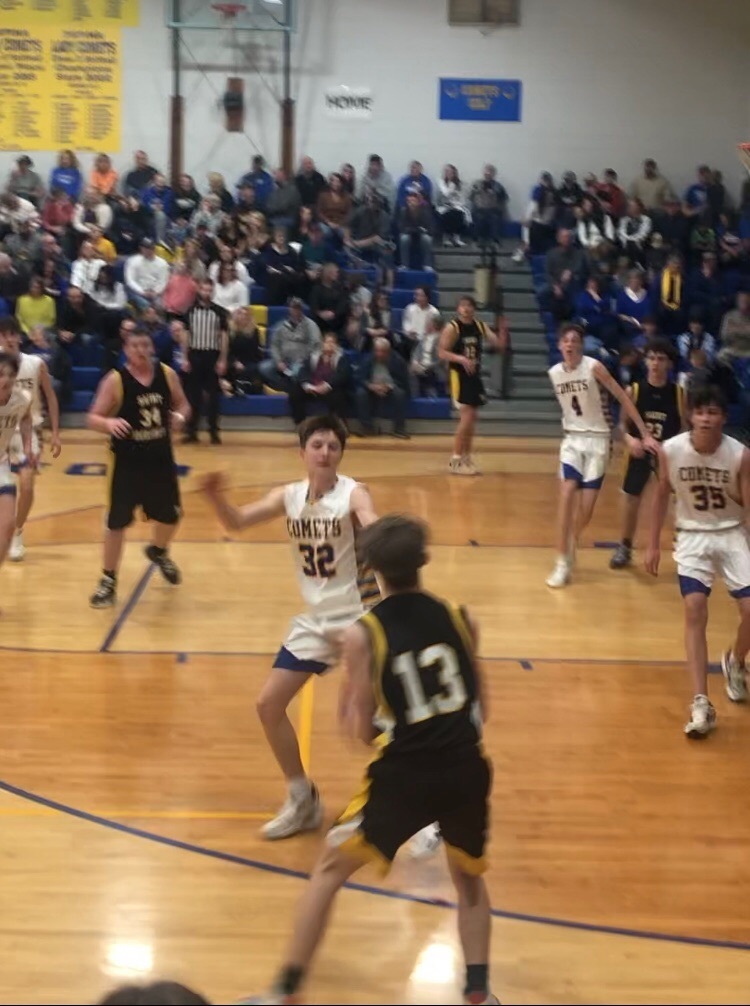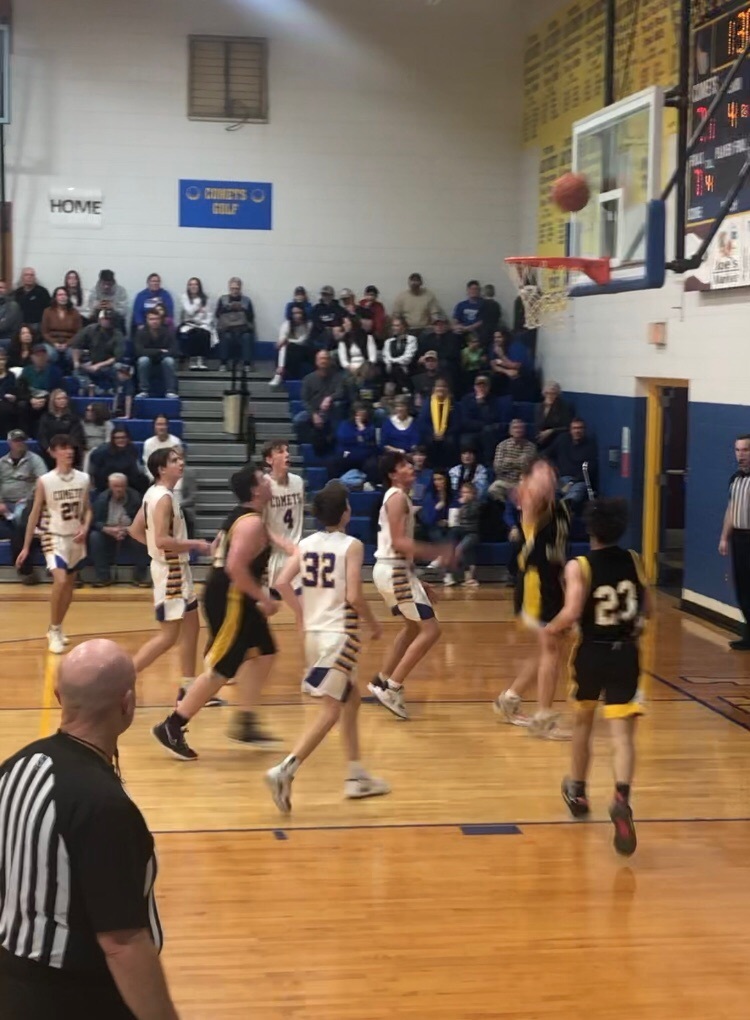 The JV Comets can hardly miss tonight and open up a big first half lead, 49-21. Come on boys, let's get it going!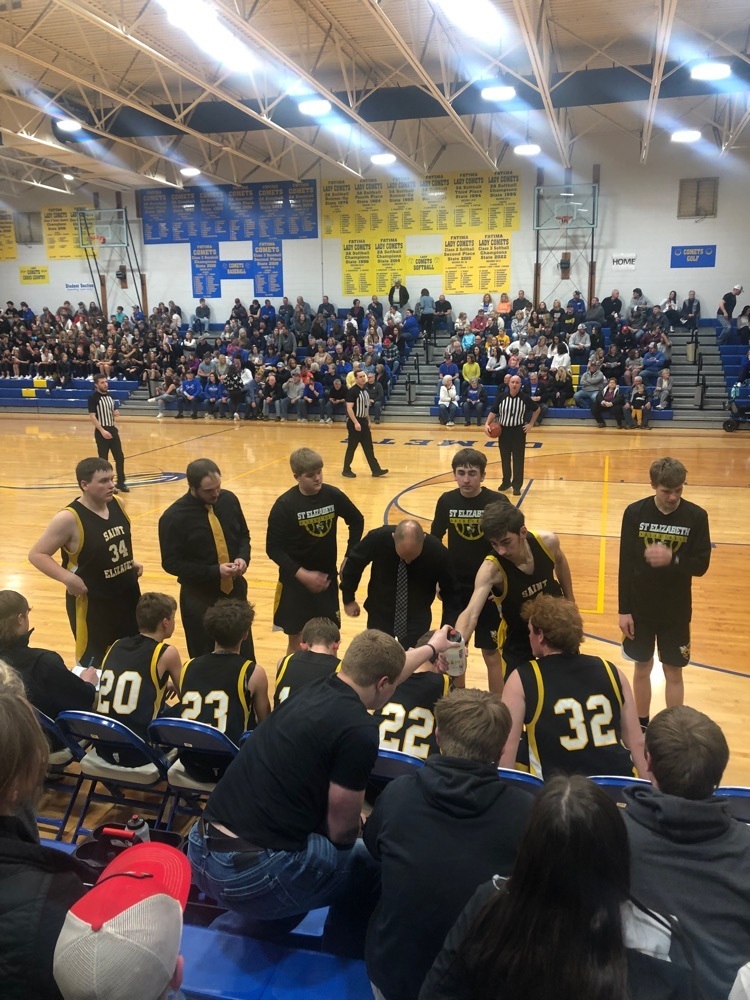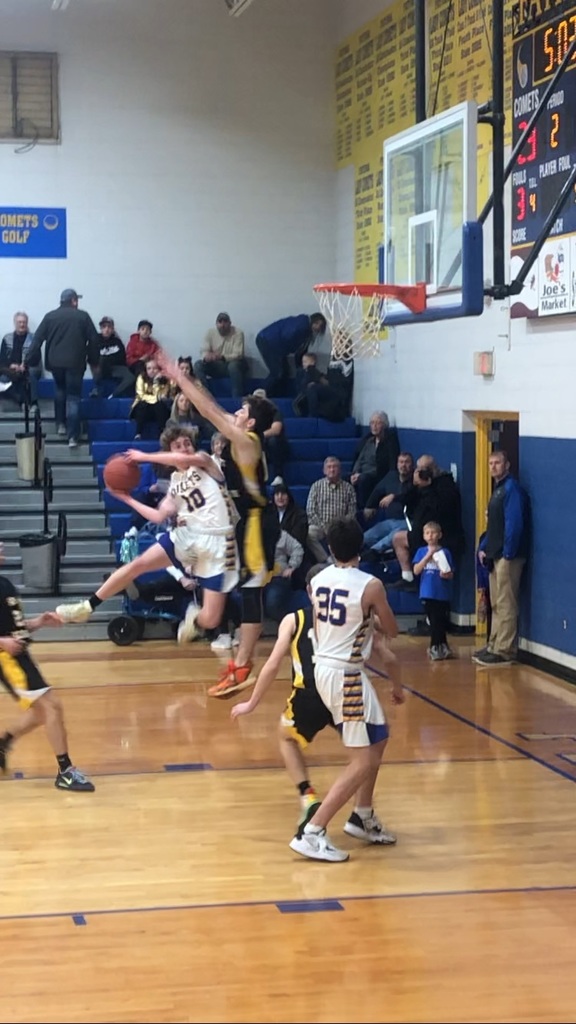 It was back and forth for a while but the Comets pulled away at the end of the C game, 47-37.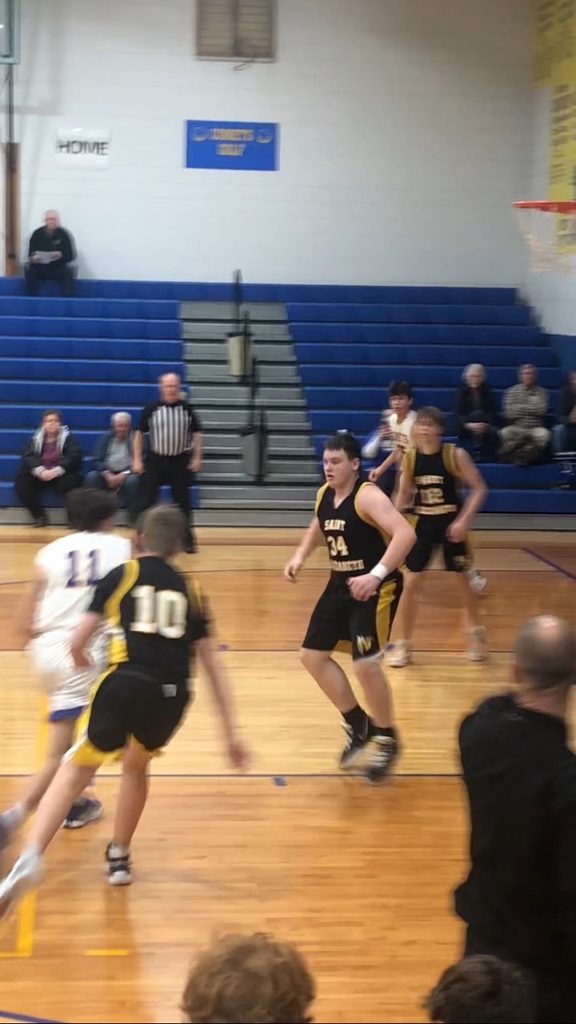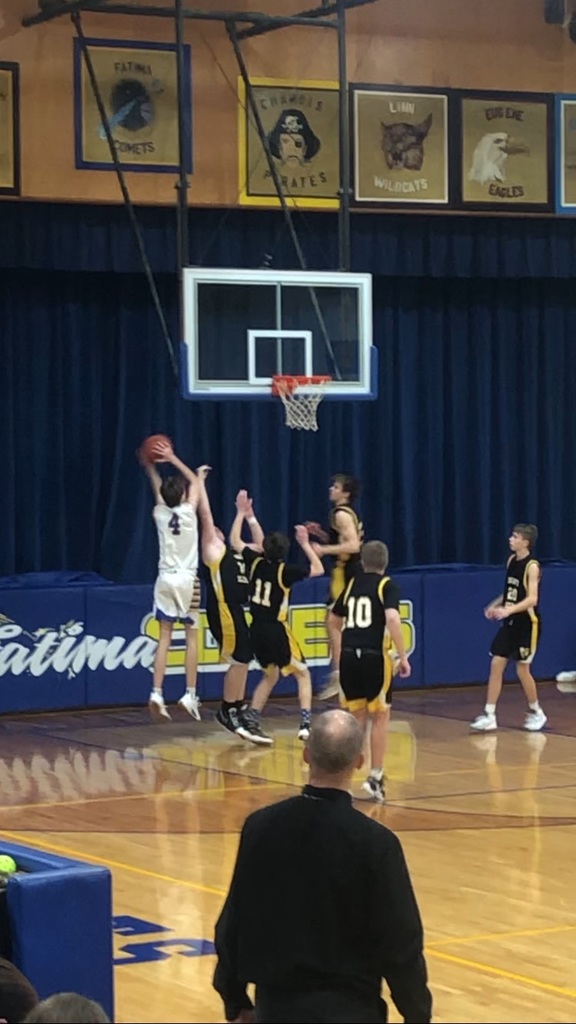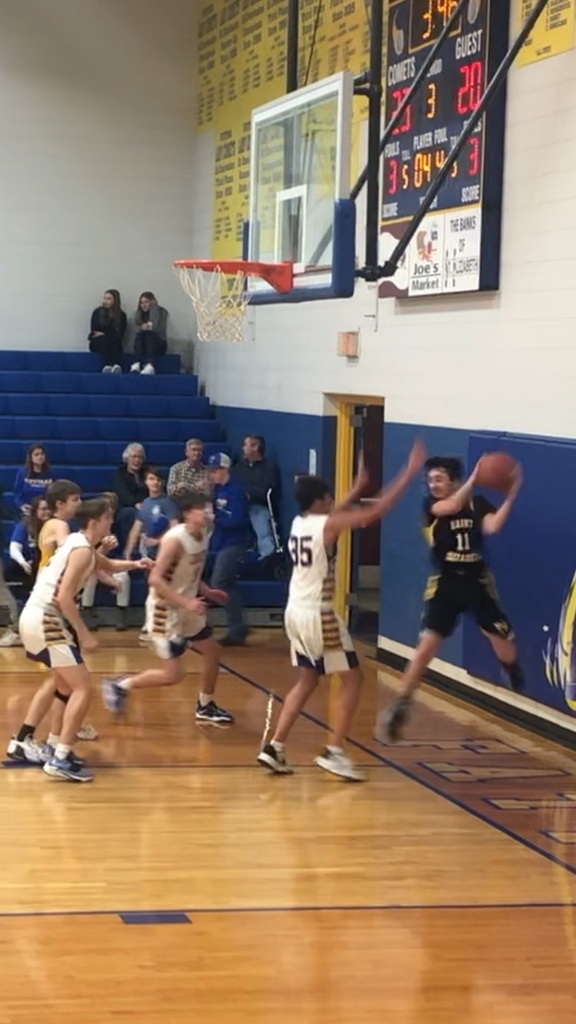 It's Homecoming in Fatima tonight but the Hornets are looking to play spoiler's. After one half of the C game the Hornets lead 16-15.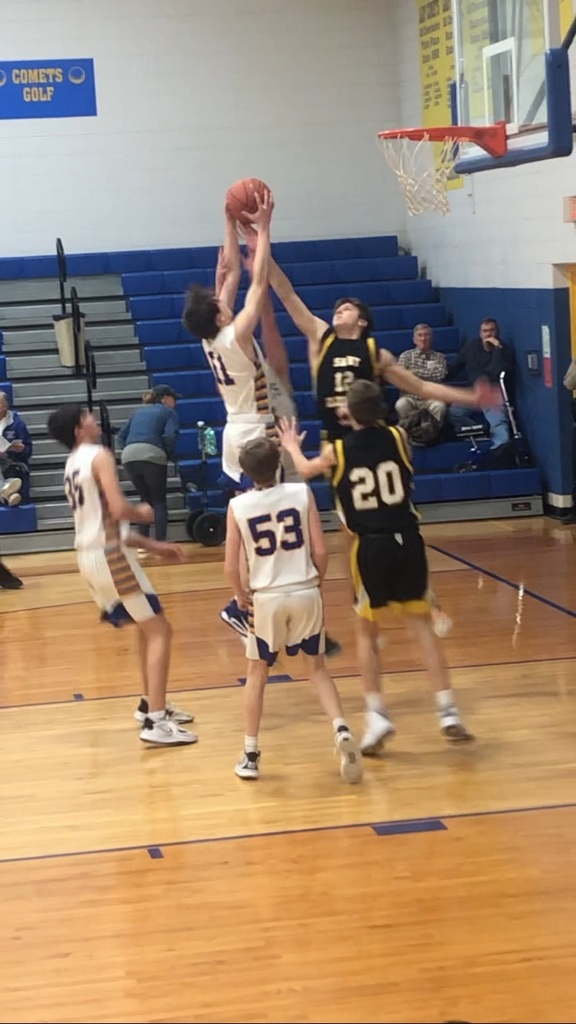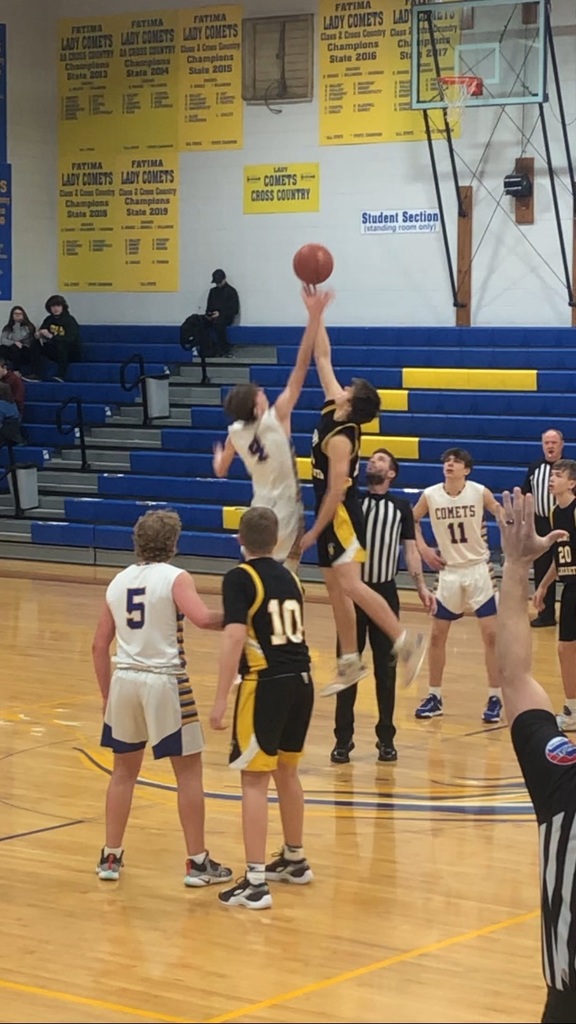 Congratulations!! St. Elizabeth FBLA Chapter has 68 members this year, which is 88% of the high school. While the majority of the members competed in either a test or a performance event at District. Some were group events, some are not. The chapter as a whole competed in 29 different events, 14 of those events advancing to State and there were 4 other events that placed in top 5 but were not able to advance. In other words, the St. Elizabeth FBLA Chapter placed in the top 5 in 66% of their events. Check out the list below. Sarah Backes-Advertising-3rd Place Sam Luetkemeyer-Agribusiness-1st Place Lilly Bax-Agribusiness-2nd Place Andrew Lindenbusch-Cyber Security-1st Place Roman Malashchuk-Cyber Security-2nd Place Sienna Heckemeyer-Economics-2nd Place Dani Heckemeyer-Economics-5th Place Aerin Heckemeyer-Human Resource Management-2nd Place and Personal Finance-2nd Place Addie Oligschlaeger-Impromptu Speaking- 2nd Place Levi Holtmeyer-Insurance and Risk Management-4th Place Peyton Oligschlaeger-Insurance and Risk Management-5th Place Mallory McDonnell, Olivia Oligschlaeger and Reagan Wobbe-Introduction to Business Presentation-1st Place Daniel English, Hadassah Wieberg and Kameron Wilkerson-Introduction to Event Planning-1st Place Nick Heckemeyer-Introduction to FBLA-1st Place Blake Wobbe-Introduction to FBLA-2nd Place Allie Williams-Introduction to Public Speaking-2nd Place Isaac Green-Securities and Investments-2nd Place Tori Kemna-Securities and Investments-3rd Place Carter Otto-Supply Chain Management-4th Place The following are other students who medaled (Top 5) but are not advancing to State. Bryan Chipman, Brayden Kempker and Aiden Otto-Business Management-4th Place Charlize Duemmel, Chloe Oligschlaeger and Grace Wieberg-Graphic Design-4th Place Natalle Derkum and Kyle Rademan- Introduction to Social Media Strategy-3rd Place Hudson Lane, Cole Wilde and Gavin Williams-Sports and Entertainment Management-5th Place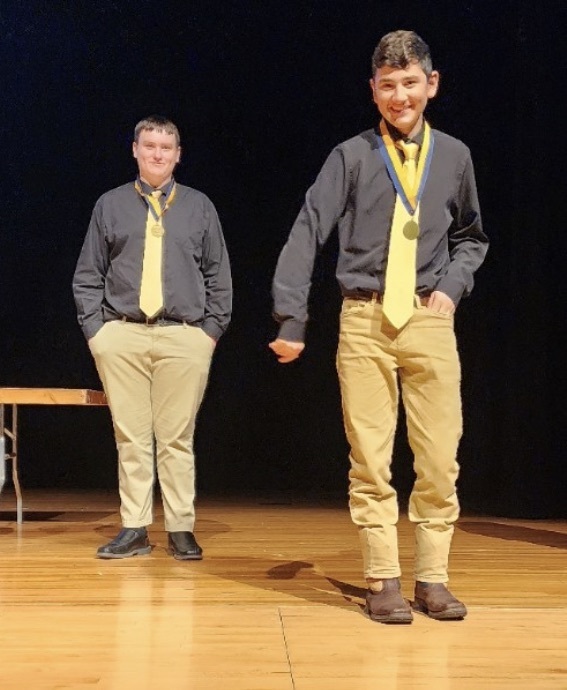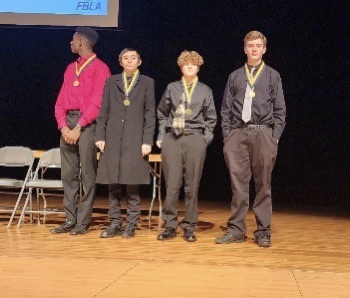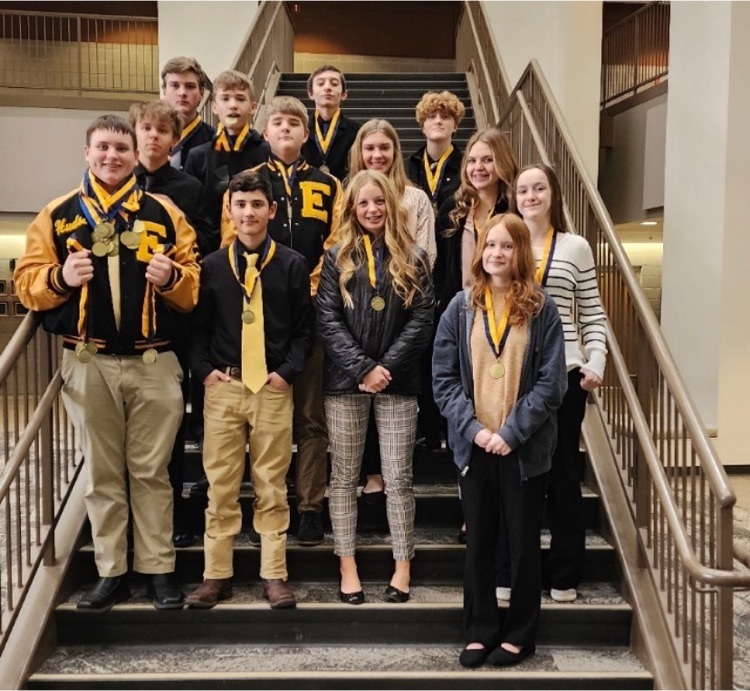 The 3rd grade class started learning about fractions and measurements in class. One of best ways to learn is hands on experience. Let's measure ingredients and divide pizzas up evenly. They did great job working together and the pizza tasted delicious. 🍕#WorkingTogether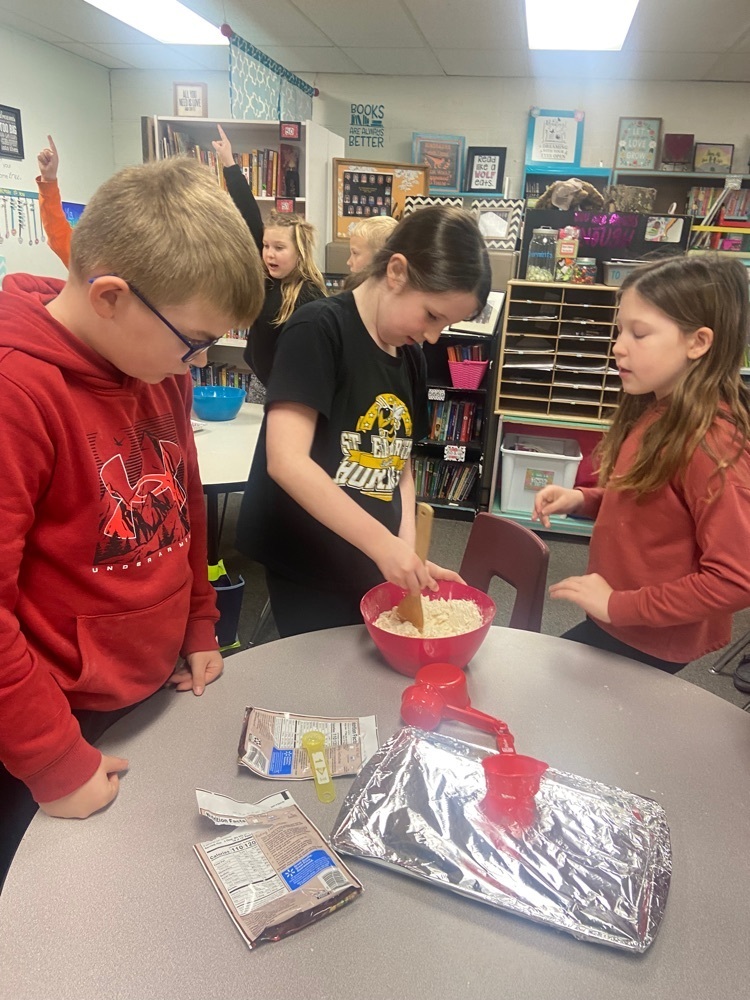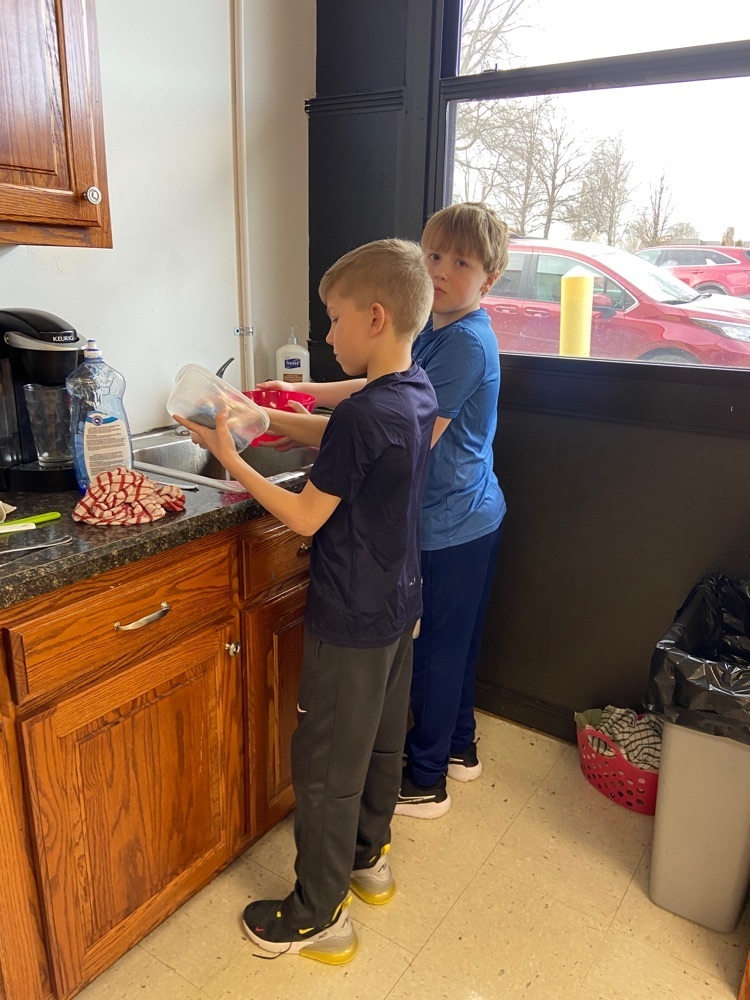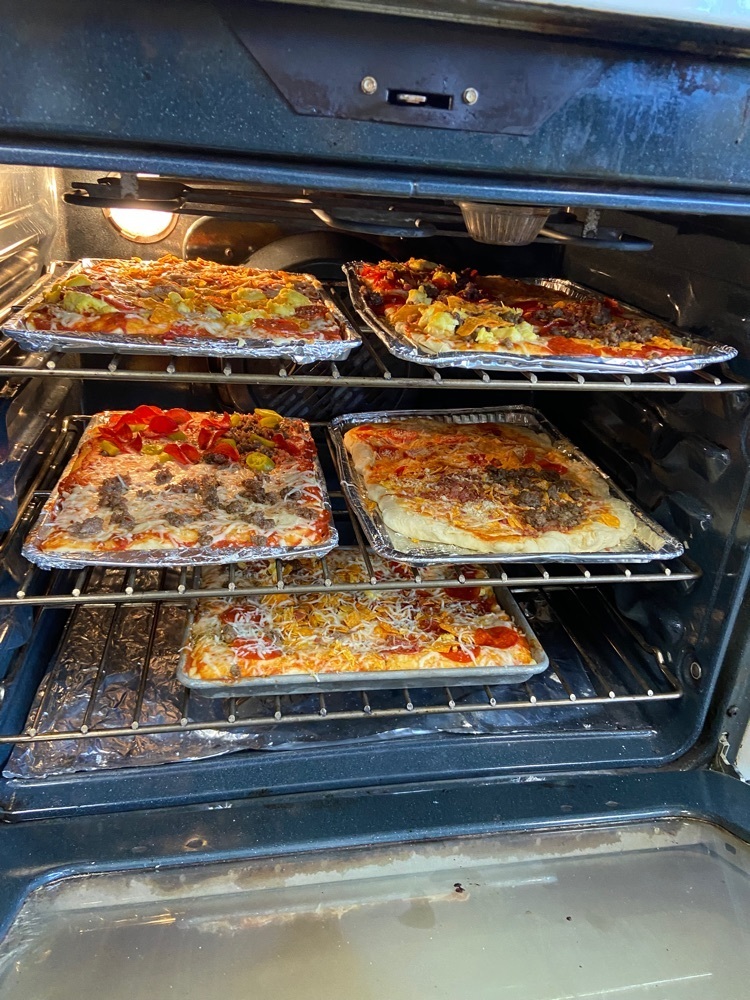 The sophomore students took some time out of class to read children books to the Preschool and Kindergarten class. The younger student enjoyed listening to the stories. Thank you sophomores for visiting with them.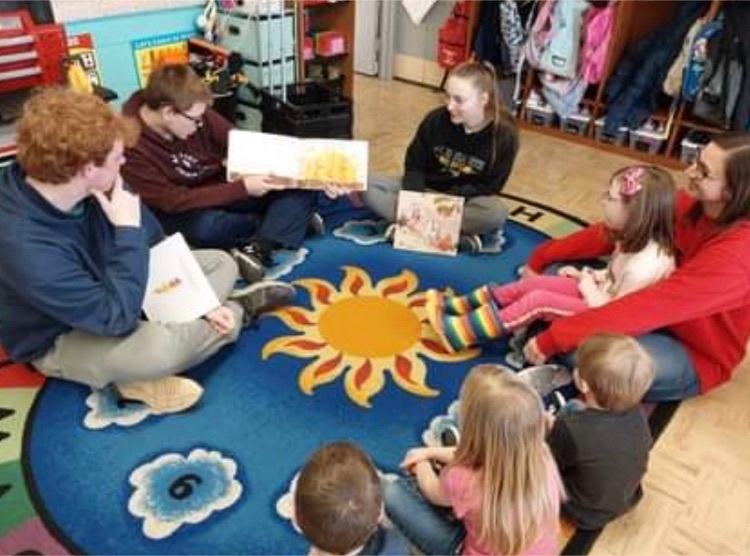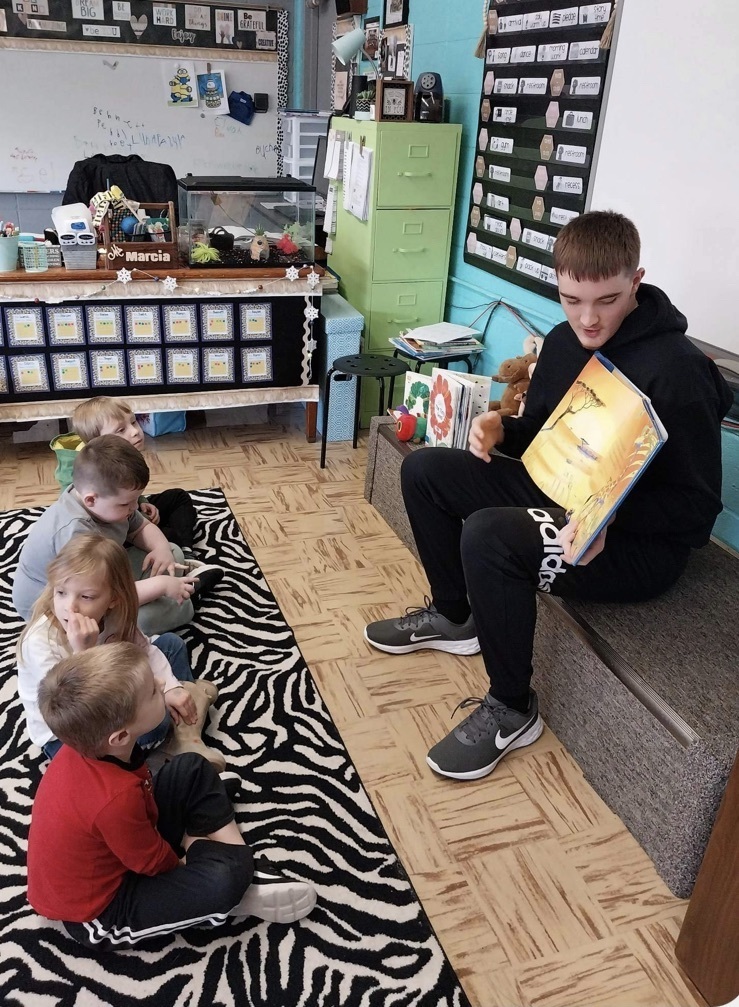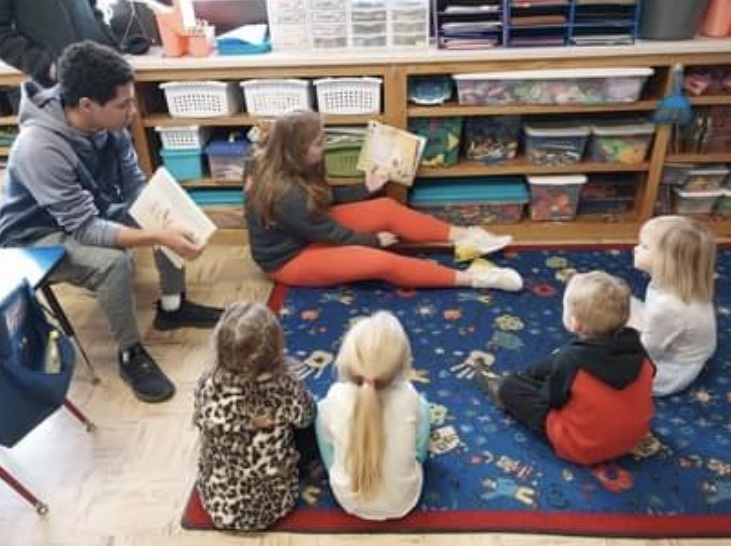 The Lady Hornets played tough the whole game, but the Lady Kewpies get the "W". Final score 53-39.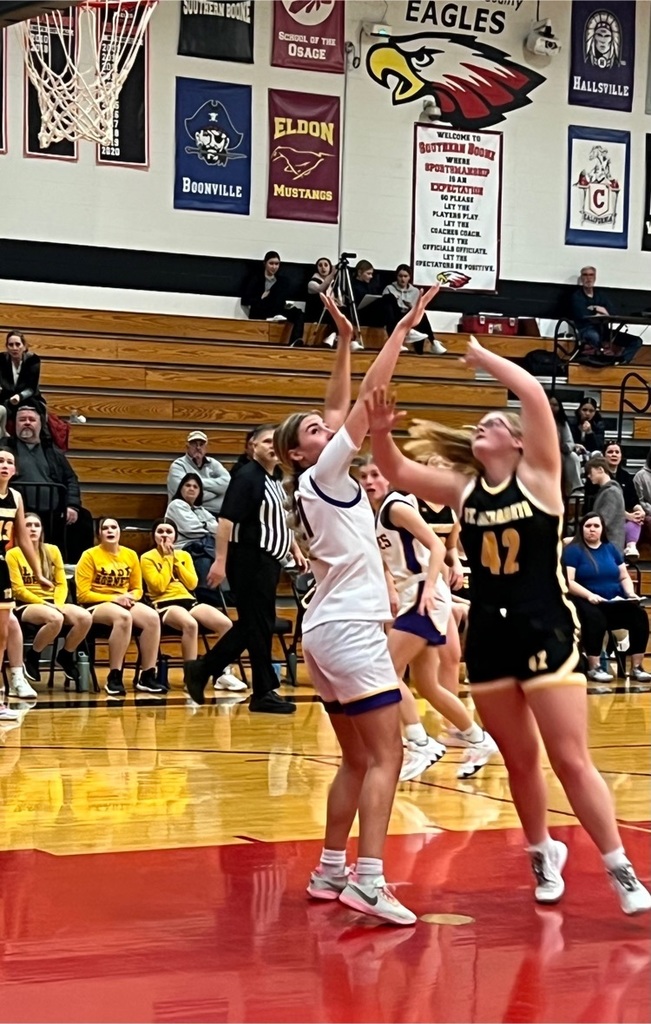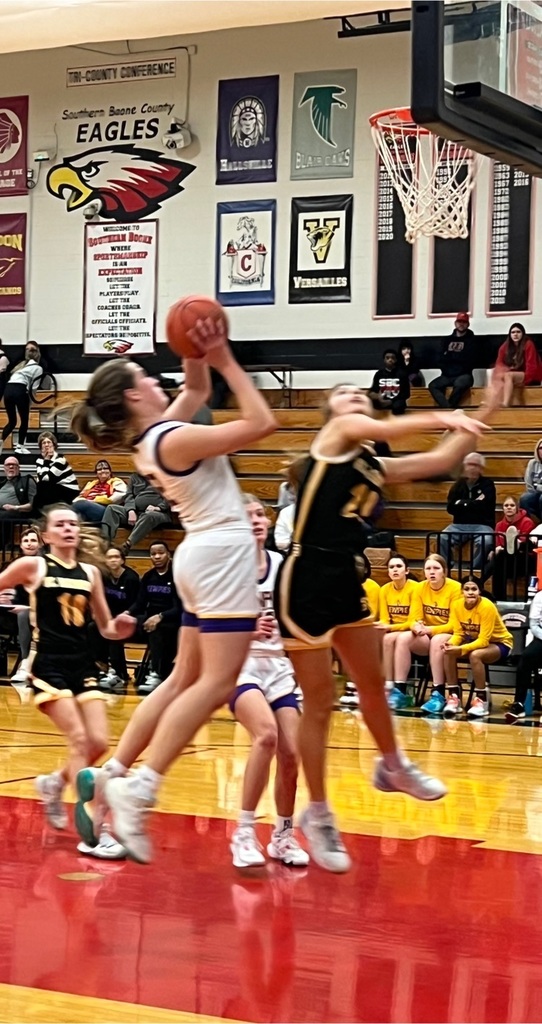 The Lady Hornets are facing a tough Hickman Kewpie team in the 2nd round of the SoBoCo tournament. At half, the Kewpies hold a 30-20 lead.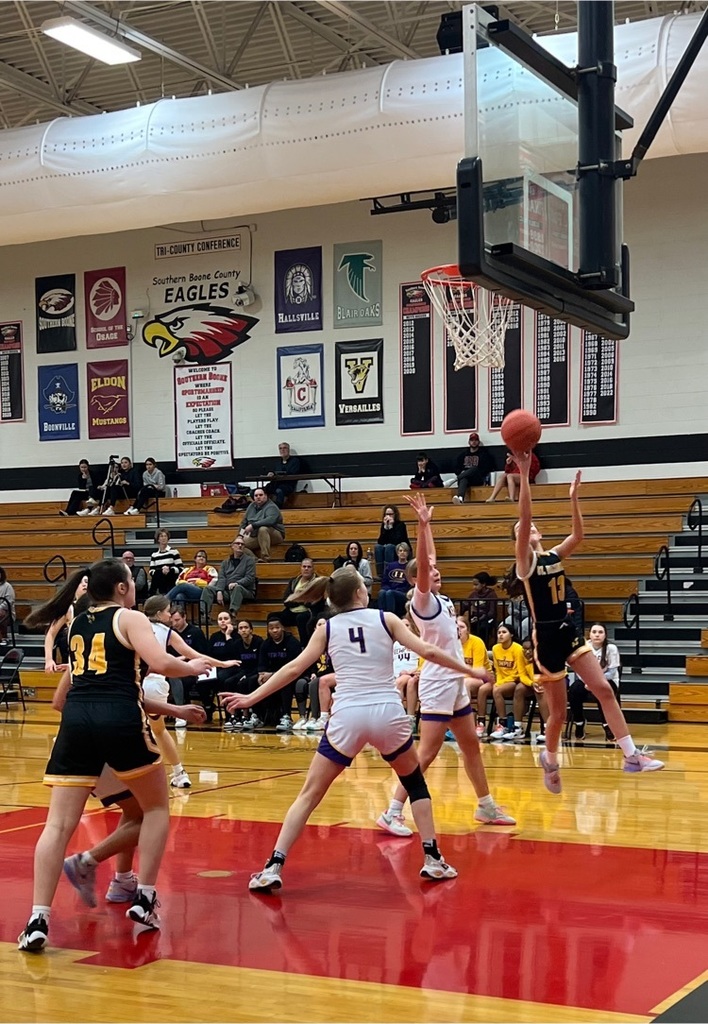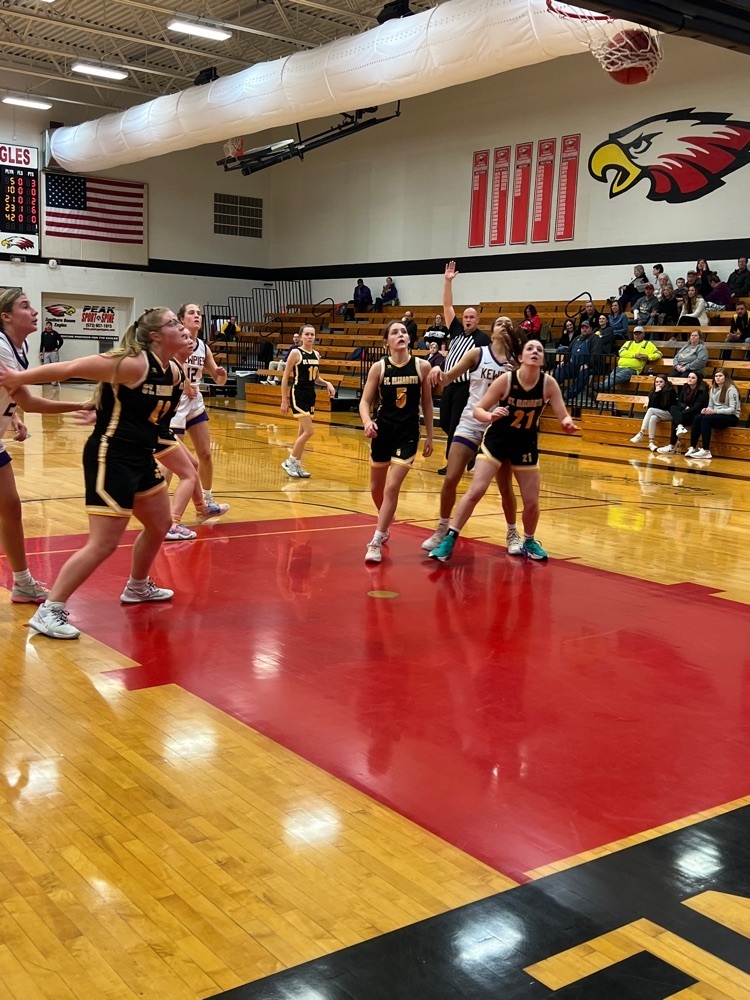 The Lady Hornets face-off against the Hickman Lady Kewpies at the SoBoCo tourney. Start time is 4:00. You can stream it on YouTube - SBC Activities.

The boys come out on top this evening by a score of 80-57.